Soil that has been impacted with contaminants and is deemed to be contaminated by a hygienist has to be removed by the appropriate License holder. At P & D Envirotech have the experience and knowledge to remove all types of contaminated soils. We document using a 3 Truck Tracking Docket System that will ensure all contaminated soils are traceable and disposed of in the correct manner. All contaminated soil as per the Codes of Practice, transported by an EPA licensed transporter and disposed of at a licensed landfill with full disposal documentation.
Soil Testing Services
Soil that have been impacted required testing a validation before any recommended removal can occur. Any soil that has been impacted with asbestos and is deemed to be friable by the hygienist has to be removed by an ASA License holder.
Soil validation to determines the contaminants with its structure and helps to determine subsequent recommendations on addressing any issues identified.
Once testing has occurred the authority that has completed the testing can usually recommend the correct remediation and thus we can apply these recommendation with our professional services working with the authority.
Clean-up & Turn Key Services
Not only does P & D Envirotech carry out full contaminated soil removal but we also provide services with site clean ups once the contaminants have been removed whilst also providing the option of bringing in clean fill (VENM) and restoring a site to its previous glory, contaminant free.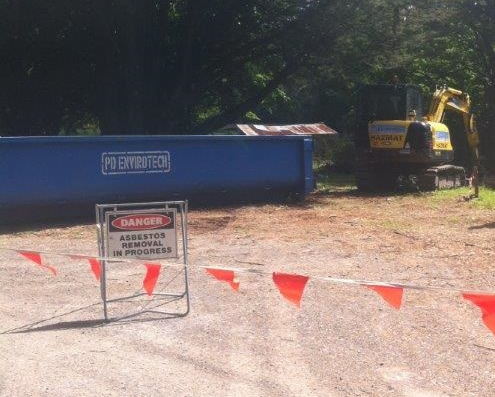 Resources
Since its inception P&D Envirotech has provided leading soil contaminant removal solutions
Asbestos in Soil Guide
Asbestos Don'ts Guide
Fact sheet: Virgin excavated natural material